2018-2019 Faculty Senate Awardees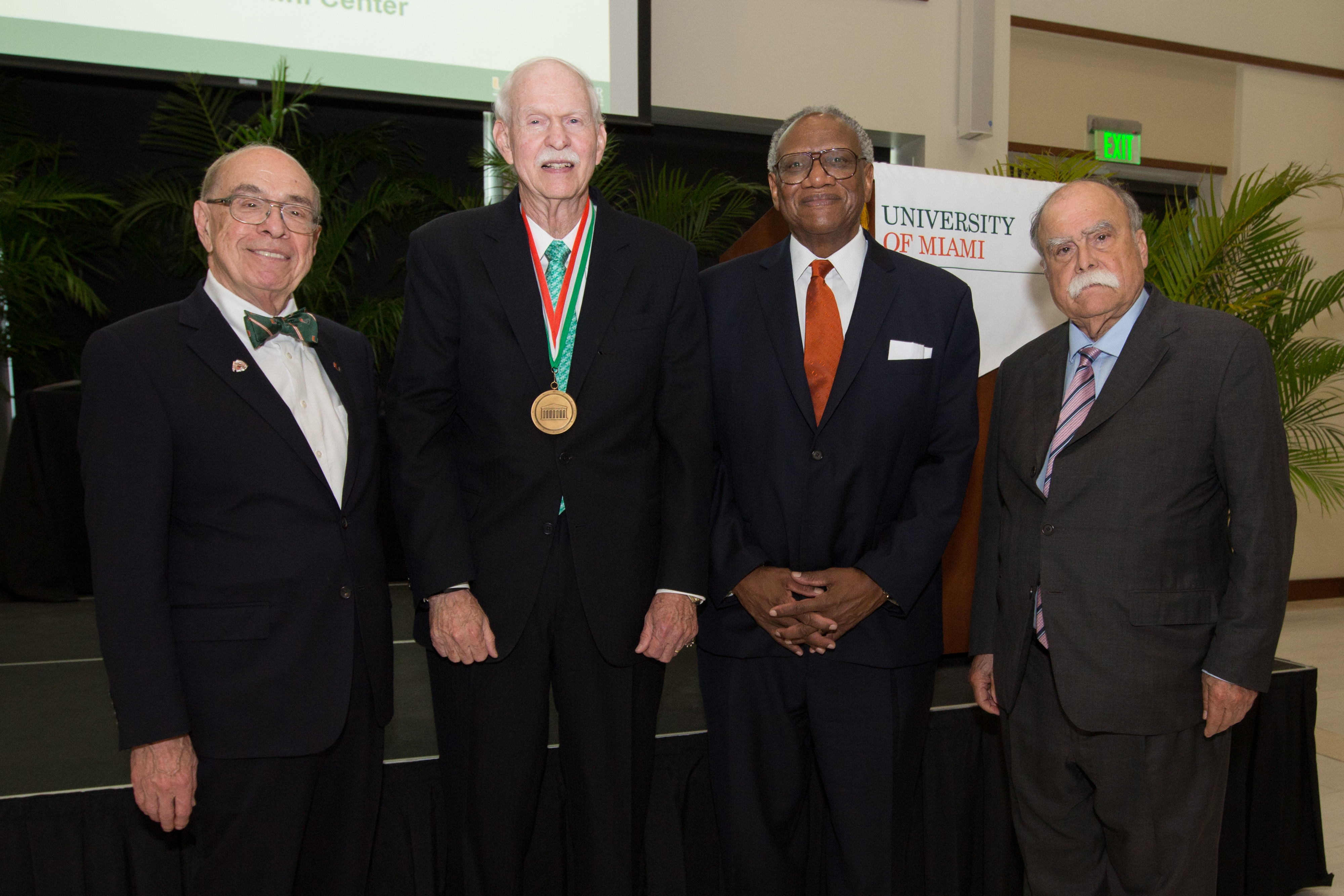 From left to right: Norman Altman, M.D. (James W. McLamore Outstanding Service Awardee), Harry Flynn, Jr., M.D. (Distinguished Faculty Scholar Awardee), Donald Spivey, Ph.D. (Outstanding Teaching Awardee), and Tomás Salerno, M.D. (Former Senate Chair, 2014-2019).
---
Click here for information about the Faculty Senate Awards and 2020 Awards Ceremony.